AGL Disc Filter

FUZHOU ARKA FLUID EQUIPMENT TECHNOLOGY CO.,LTD

AGL is the range of manual filters manufactured in technical plastic. It is resistant to most of the products normally used in agriculture.
The hydraulic design of the filter minimized the head loss,saving energy and optimizing its performance.
PRODUCT DESCRIPTION
1. Maximun quality and safety in filtration in a wide range of filtration grades in discs and screens.
2. Robustness.base and lid manufactured in technical thermoplastic.
3. Threaded closure system.
4. Gasket in the lid of the filter .
5. Easy handing and installation.
6. Resistance to chemical products.
AGL TYPE FILTERS
With the excellent technology, AGL type filters have a micron-precise, high-efficiency and large volume
filtration advantage. The well- designed structure makes it easy to clean.


AGL YPICAL APPLICATION
AGL type filters are applicable to low flow rate water filte ring for household, agrilculture irrigation, municipal garden
irrigation. Built-in pressure pipeline, AGL type filter will efficiently filter out particles.
FEATURE & ADVANTAGE
• Compact structure to assemble in narrow space;
• Micron-precise filtration;
• Resistant to chemical products;
• Innovative depth filter trapes design retains large amounts of solids;
• Various inlet/outlet sizes for diferent requirements;
• Auxiliary connection for drain & pressure;
• Preset 2 holes for connecting pressure gauge.
Model

Connections
(BSP/NPT)
Filtration Grades
(mesh)
Max Flow
(m3/h)
Max Pressure
(bar)
Filtering Surface
(cm2)
Weights
(kg)

F90TD-AGL

3"

40/80/120/150/200/300

50

10

1660

5.9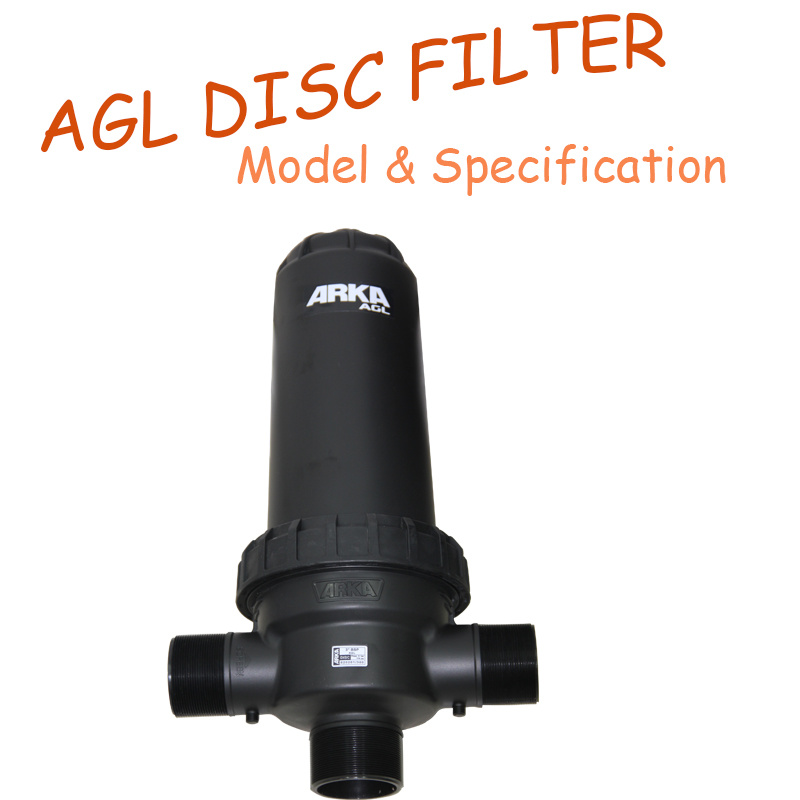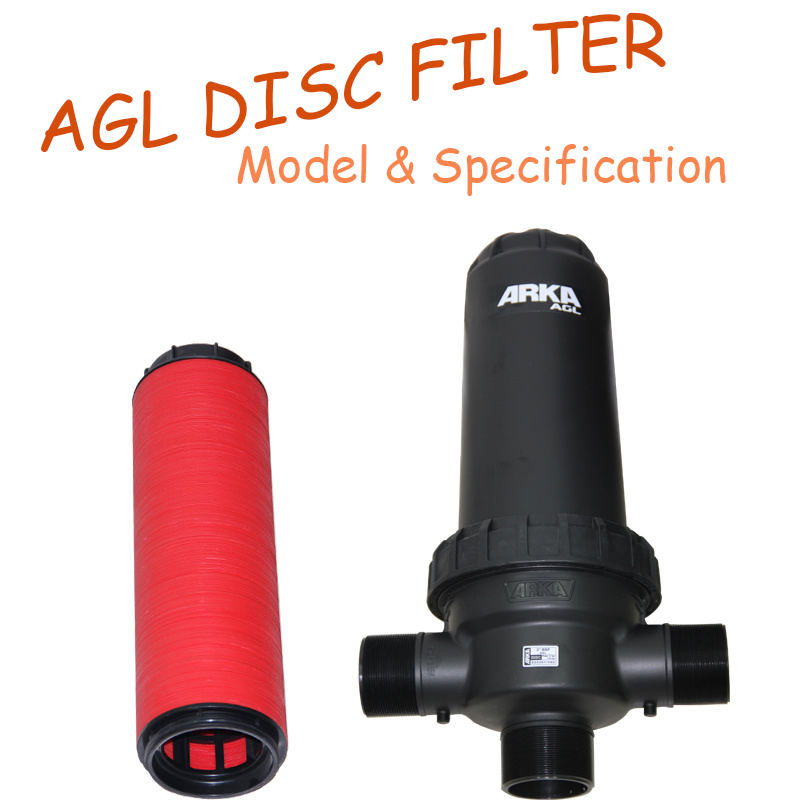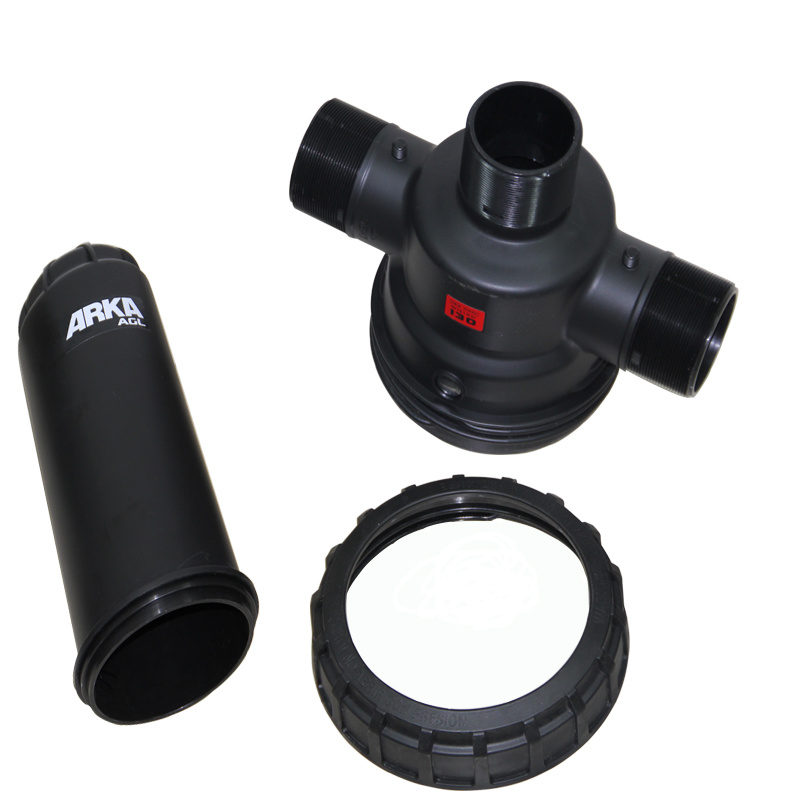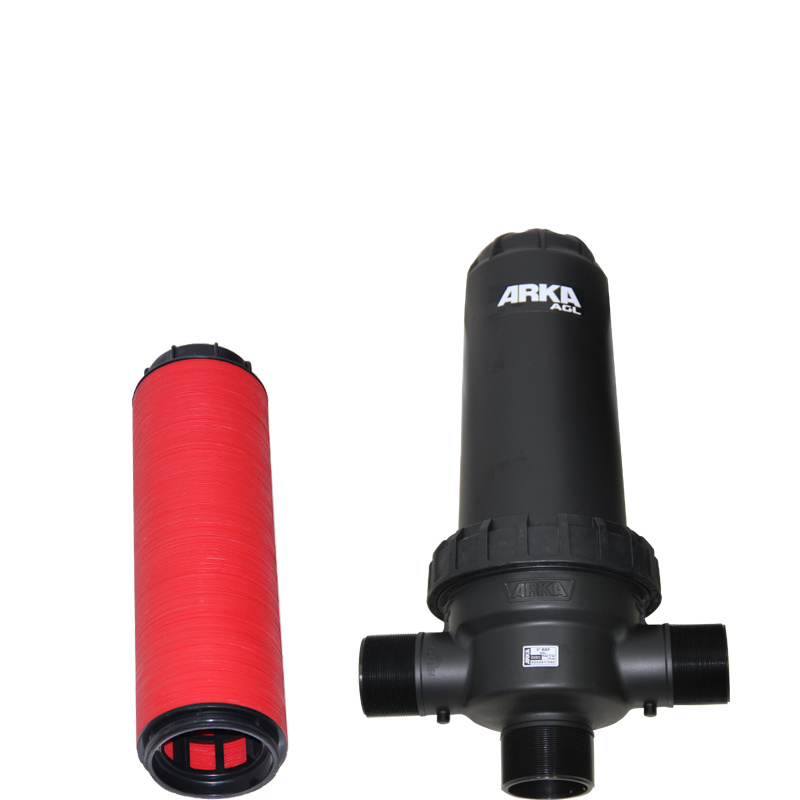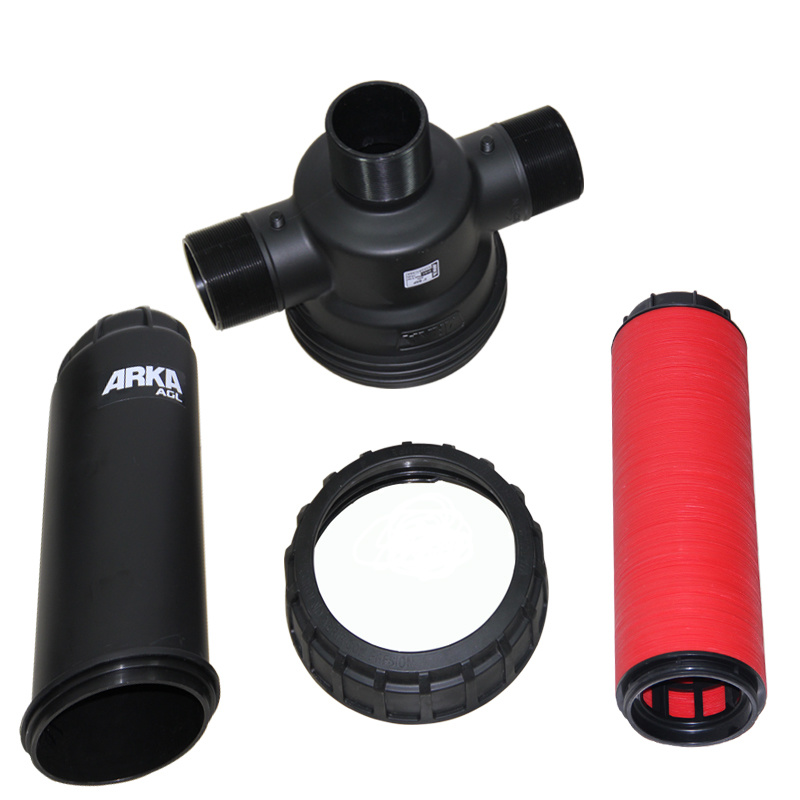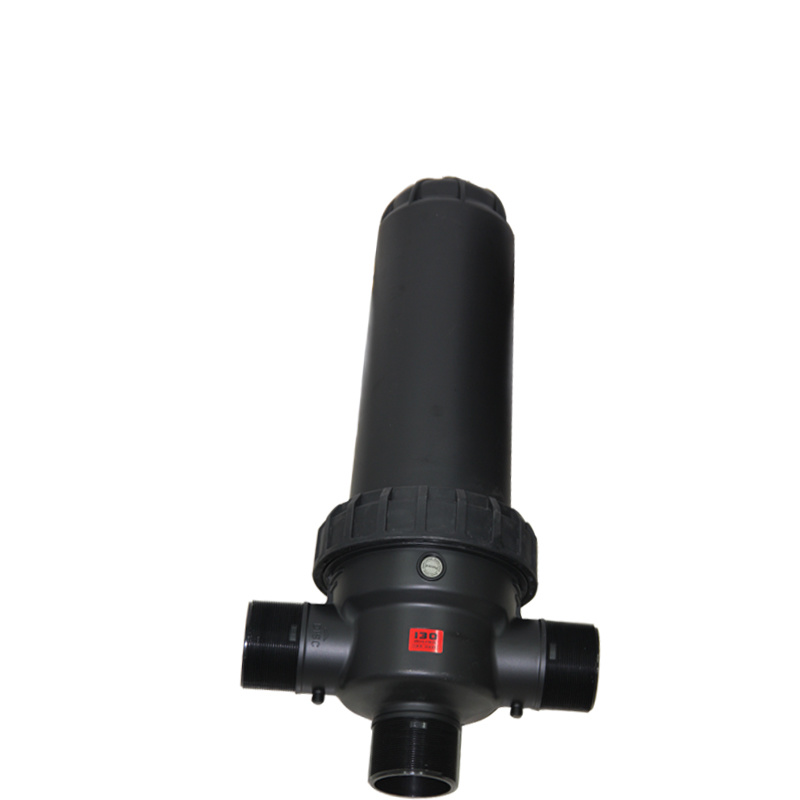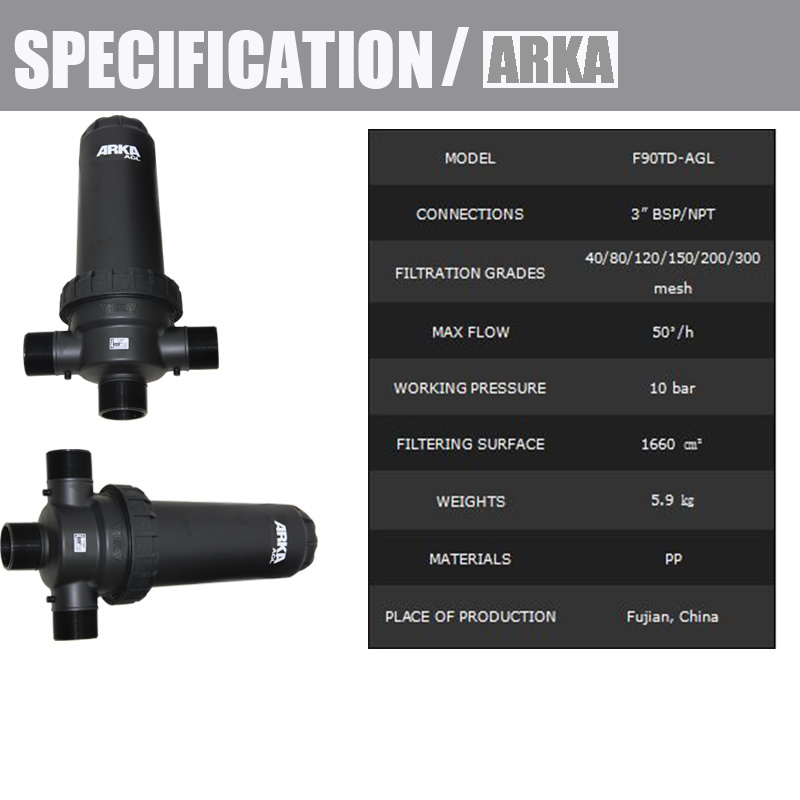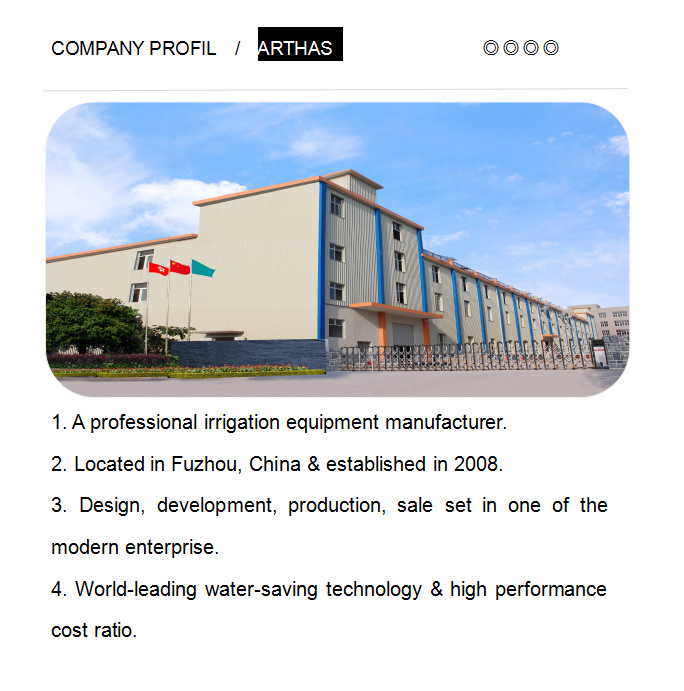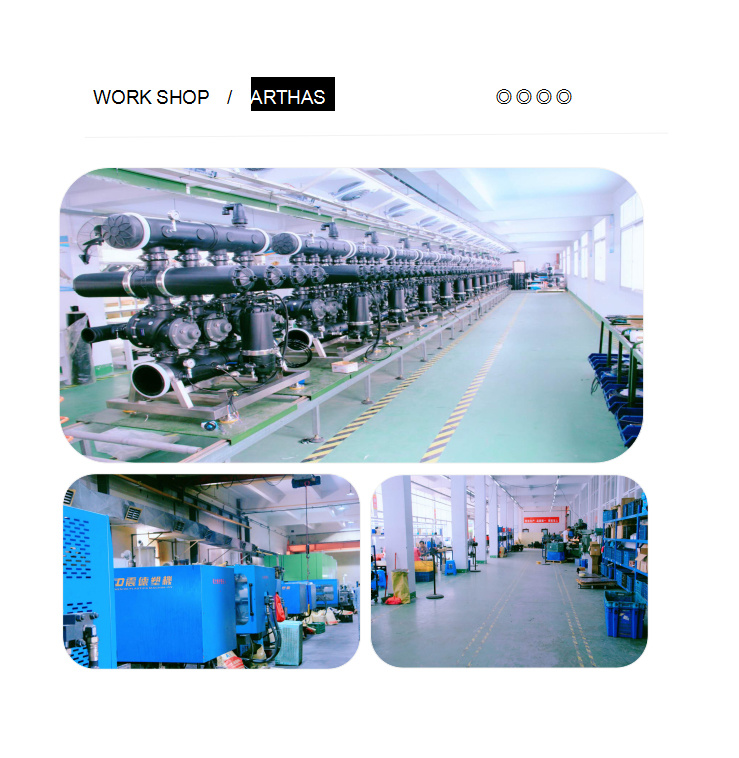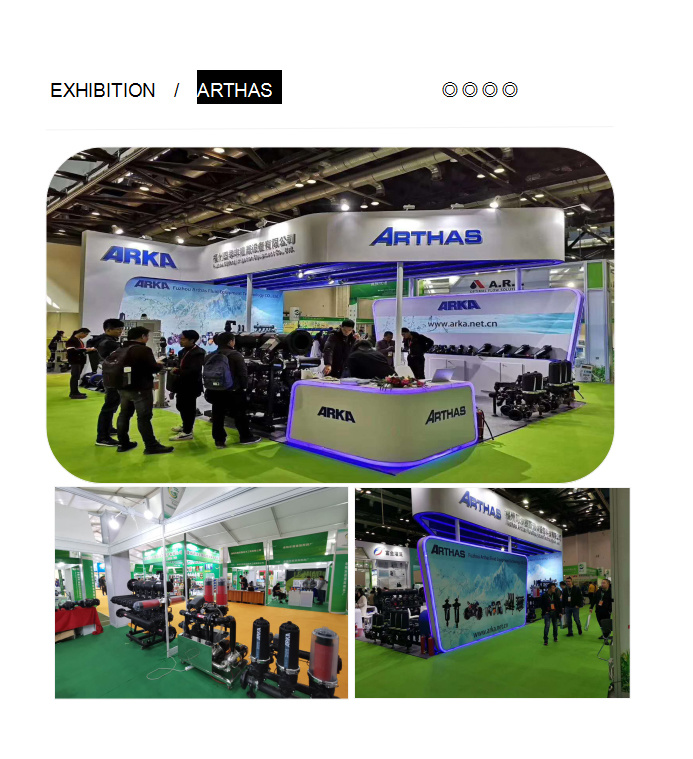 CERTIFICATE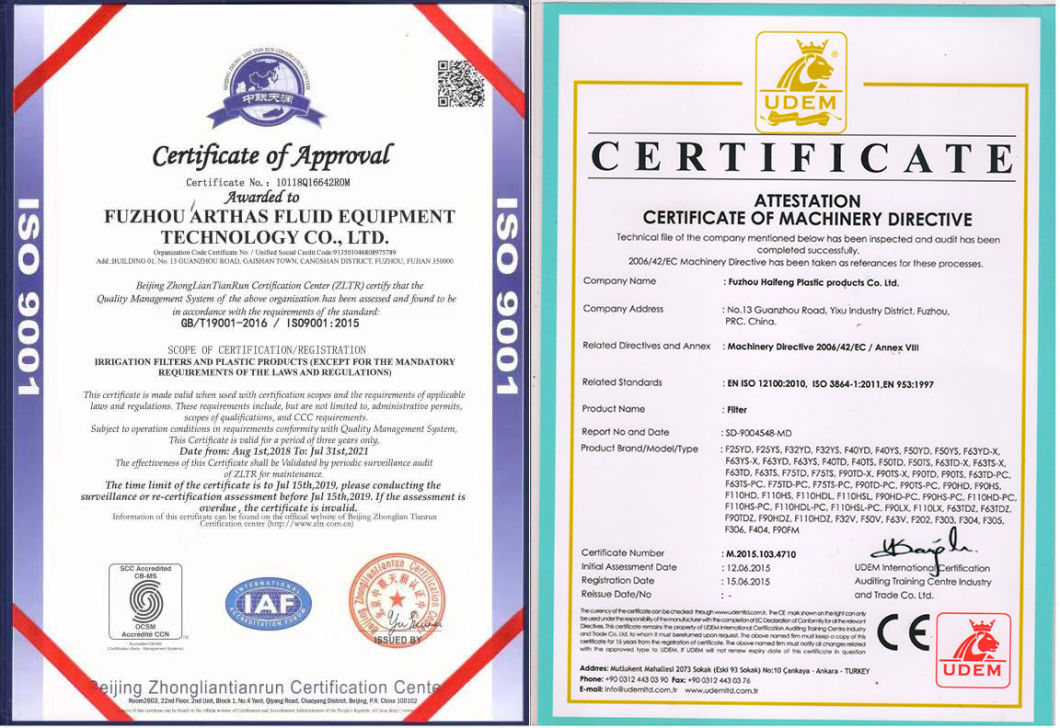 Our Services
1. providing professional technical guidance and design solution FOC.
2. professional production line ,strict quality control system and rich manufacturing skills ,make sure the products high-level quality.
3. OEM/ODM services are provided.
4. Warranty: One year since the date after delivery.

COMPANY PROFILE
* Founded in 2008, located in Fuzhou, china
* A Professinal Environmental equipment manufacturer.
*Strong capacity in supplying chain managerment, integrated production and manufacturing.
*Unique innovation in the development and design of water recycling system control integration.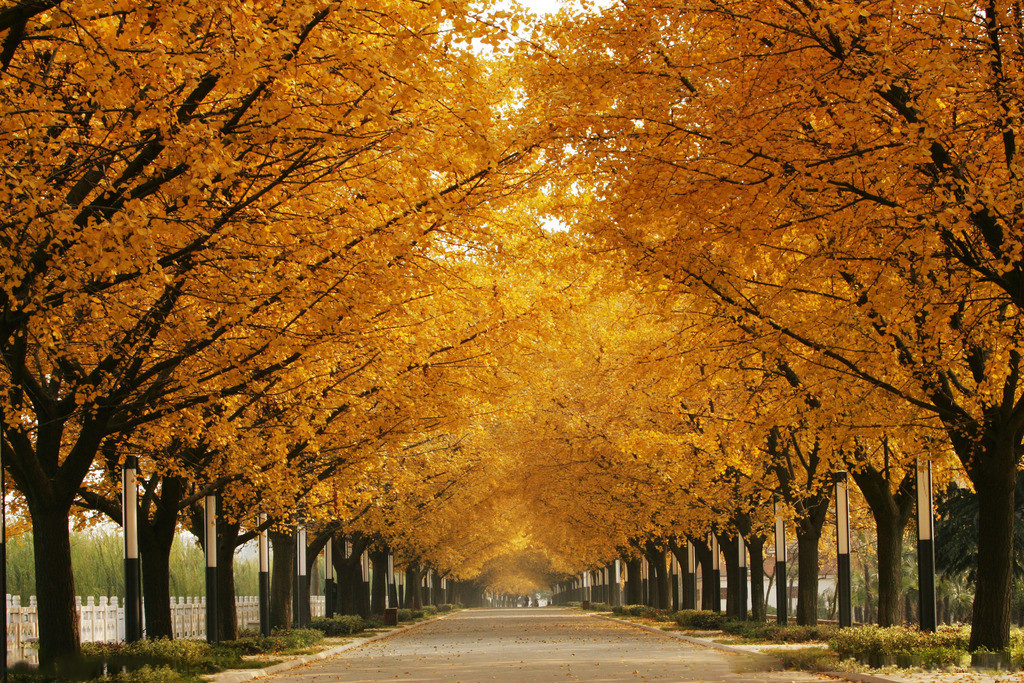 Contact us
Welcome your inquiry and cooperation!
Amy